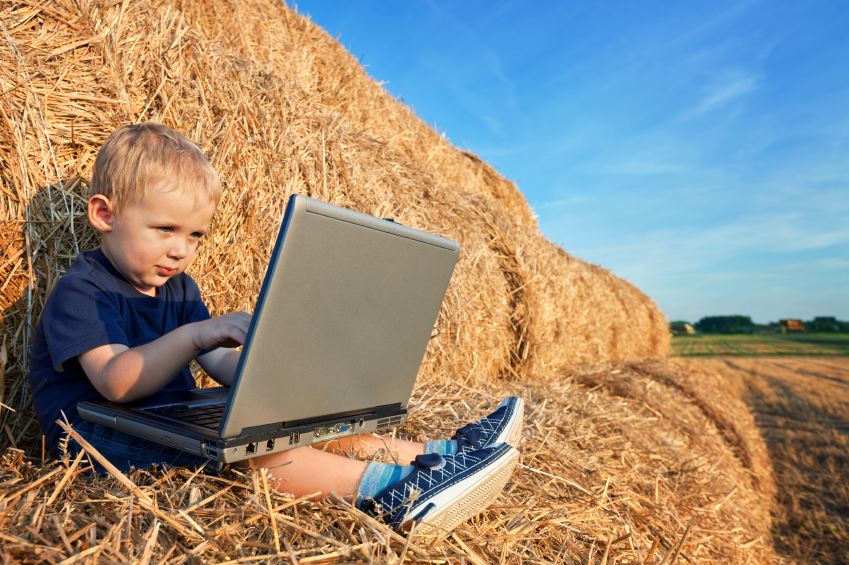 You don't have to be an SEO expert to boost your website's search engine cred. The SEO community shares tips on how individuals and organizations without SEO expertise can increase their sites' search engine rankings.

Is do-it-yourself (DIY) search engine optimization (SEO) possible if you lack SEO experience?

"DIY SEO is not just possible, it's usually preferable," according to Eric Ward, a noted linking strategist and publisher of the Linkmoses Private newsletter. "Nobody will care as much about your business as you."

Whether you're a small business owner or an online marketer at a large company looking to enhance your SEO, the most important thing is to "recognize that the techniques and tactics a DIY SEO'er must use are not universal," Ward says. "A site that sells hand-carved boomerangs requires different SEO techniques and tactics than a site that sells bobsled parts. While there are some technical aspects to SEO that are common, the ultimate success or failure of your site will be based on SEO and promotion strategies that differentiate you from everyone else."

We've grouped the following 25 invaluable DIY tips from SEO experts into four categories: Keywords, Links, Blogging and Social Media, and Strategies. (Click the links to jump directly to additional sections.) A few of the recommendations may be beyond your technical reach, but understanding the concepts will help you work more effectively with SEO professionals.
Keywords
1. Find the keywords Google attributes to your site

This should be the first step for any SEO campaign, according to Achalu Narayanan, vice president, Internet Marketing, Egnyte. Narayanan recommends the free Google Keyword Planner tool, which can be used to input your website's home page URL and review the keyword ideas Google provides. You should also do the same for two or three competitive sites, he says.

2. Optimize content for relevant, long-tail keywords

A long-tail keyword phrase is one with more than two or three words, such as triathlon training for women in SF Bay Area. "The shorter keywords are usually a lot more competitive, which means that other businesses are spending a lot of time, effort and money getting them to rank as they compete," says Michael Lazar, TrueShip Shipping Software's "growth hacker." Long-tail keywords "are easier to rank for and can drive just as much traffic," he says.

Lazar says Hit Tail ($10 per month and up) can help you find ideas for long-tail keywords because "it tells you what your best long-tail keywords are and how to write articles, website content or blogs using them to get them ranked."

For additional keyword research, Debbie Carkner, VP of ecommerce strategy at SMITH, says the following tools (in addition to the Google Keyword Planner) are "industry favorites": WordStream, Wordtracker, SEMRush, Search Engine Genie, SEOBook and KeywordSpy.

3. Get keyword ideas from customers

"Only optimize your site for the keywords that matter to your business," says Adam Barker, director of demand generation, Continuum Managed IT Services. "Understand which words your customers use to describe your product by asking them face to face, on a website form, or in a survey. Once you learn this, structure your Web content around it. Use the same lingo they use on your site, because those are the words and phrases that they use to search for you."
Resources

4. Do basic on-page optimization

"Once you've identified your target keywords, make sure they're included in the title of your page, the body copy of your page, and if possible, the URL," says Takeshi Young, SEO team lead, EntirelyPets.com. "Google is getting smarter about figuring out what a page is about, but it still helps to make it really clear your page is about a specific keyword."

Egnyte's Narayanan offers these optimization recommendations:
A Web page's title tag is still "the most important attribute from an SEO perspective," he says. "Use the main keyword phrase in the beginning of the page title tag. The first 64 characters of the title tag are shown as the click-though link in a Google search result. Every page of the website should have a unique page title tag."
Meta description tags help attract visitors from the search results page. Include one or two keyword phrases that describe the page's content, and keep meta descriptions under 160 characters.
The H1 tag is the header of the page. "Have only one H1 tag per page. This header needs to appeal to the page visitor and describe the page."
Use the page's designated keyword phrase "at least once near the beginning of the content, and also anywhere it makes sense. Don't use the keyword phrase, its variation or a synonym more than 4-5 times per page."
Alt tags "are the floating descriptions that show up when you mouse over an image. It's usually best practice to use keywords and their variations in the alt text of an image, and also in the image filename."
Nathan Joynt,in-house SEO manager, Volusion, Inc., says you should optimize your top ten pages based on traffic and expand outward from there.
Links
5. Produce great content

"Many people have seen the benefit of having a healthy backlink profile, but many others have also experienced penalties or spent countless hours building links to no avail," says Jonathan Gilde, account manager, BrightHaus. "While the importance of backlinks has certainly dropped, a high-quality link is still powerful. The link itself should not be the goal."

If you post great content, the links will follow, according to Gilde.

6. Reach out to bloggers in your field

"Google looks to see if your site has links from relevant sources in your field," says Joe Auer, founder, Plasticity Health. "A great way to get these links is to reach out to bloggers in your space. See if they will write about you or review your products. If you're able to do this, your rankings will increase and you may also get more traffic from those sites."

Michael Pomposello, managing partner, Influencer Connect, says you should make a list of bloggers who talk to your target audiences. "Get the names of the sites, the author's first name and their email address. Use this information to craft personal emails to each of the bloggers."

7. Network with business partners

"Link building and social signals aren't about volume insomuch as they are about relationships," notes Dave Davies, CEO, Beanstalk SEO Services. As search engines work harder to understand how people connect, and to assign authorities more weight, links and social signals are more about whom you're connecting with and how you're engaging than they are about pure link volumes. As a result, Davies recommends "building authority with the people in your industry who already have sway. Their links, and the links from people they associate with, will carry far more 'Klout' — bad pun intended."

8. Offer a testimonial to a site or service you use

"People are always appreciative of an honest and well-thought-out testimonial, and in return you can earn a nice link back to your site, often from the homepage," says Evan Pryce, head SEO, SUSO. "Just contact all your suppliers or business partners and ask if they'd like a testimonial for their site. If they say yes, then write the testimonial and send it over with a picture and an appropriate link back to your site so people reading it can see its real."

9. Get links from sites that use your images

"If you have visual assets, look around the Web to see if anyone else is using them," says Mark Runyon, president, Vandelay Web. "There's a great Firefox add-on, Copyright Infringement Finder, that allows to you to track down any image on the Web in Google's image cache. Reach out to these people using your images and ask that they provide a reference back to your site."

10. Set up Google Alerts to track mentions of your company

"When you come across a mention, reach out to the journalist or blogger in question to thank them for mentioning your company and to ask them to please consider linking to you in their article," Runyon suggests.
Blogging and Social Media
11. Get involved on social media sites

"Google doesn't appreciate websites and owners who remain aloof from the rest of the social networking sites," according to Pradeep Kumar, founder & CEO, Marketingaxle. "It tracks how well you're interacting in the social space. The number of likes, comments, shares, +1s, replies is all being watched by Google."

12. Use or switch to a WordPress website

WordPress is, in essence, a blogging platform. But many businesses use it as the content management system for a complete website.

WordPress is favored because it's a free, open-source platform with many free plug-ins, according to Josh Meah, COO, JackMyRep.com. "If you're doing your own SEO, starting with a WordPress site will save you lots of time, energy, and money, because you'll benefit from the labor of the whole WordPress community."

Yoast's WordPress SEO Plugin (free) is a favorite among many SEO experts. "I recommend it to my clients because it allows the automation and easy integration of important SEO strategies," says Gavin Rozzi, president, Gavin Rozzi Technology.

Drupal and Joomla are two worthy WordPress alternatives, Rozzi says. "These free, open-source content management systems come with an assortment of plug-ins that automate much of the SEO workload."

13. Create a company blog and update it regularly

Many SEO experts recommend having a company blog. Google tends to favor sites with fresh content over static sites, and a blog is an ideal way to add new content to your site.

Approach a company blog strategically. "Creating content that folks in your industry will enjoy and share with their friends on social networks is a great way to get traffic, organic links and brand recognition," according to Laura Hamilton, CEO and founder, Additive Analytics. "Include images, relevant links, quotes and data. Really try to make every article 'best in class.'"

14. Find out which blog post topics provide the best traffic

Buzzsumo is an ideal site for getting blog topic ideas because it shows you how existing posts and stories have been shared on social media, according to Dan Castro, a digital marketer. Castro says you should find articles on a topic that were frequently shared on social sites and then write your version of the story — to put your own spin on it. If you simply rewrite what's already been written, you're not adding value to the conversation, which means you're unlikely to get social media shares, links or other benefits that come with posting great content.

15. Understand that branding and SEO aren't the same

"You may not consider yourself a phone company; you may think you're a VoIP company," says John Politsky, president, JDMK Consulting. "Guess what? Customers will never search for what you want them to search for. Focus on what your potential customers are searching for, not what you want them to search for."

16. Think like target customers

"How would [your target customers] find you? What search terms would they enter? It probably won't be your brand name," says Sarah Cornwell, director of marketing, Appbackr. "Start a list of search terms and Google each one. Do you show up on the first page? If not, then assign someone to write a blog post focusing on those words. The post should not be a sales pitch. Keep growing the list and assign an hour every month to review your rankings for each."

17. Answer customer questions with online content

If you're a dentist, your clients are probably searching for things like, How much does invisalign cost? or Are invisalign braces painful?, says Salman Aslam, CMO, Omnicore. "By answering these questions with Web content, you're projecting yourself as an authority, which can have a direct impact on your bottom line."

Aslam cites Marcus Sheridan, owner of River Pools, who was profiled by The New York Times in March 2013. Sheridan claimed that a single online article he wrote to answer the question, 'How much does a fiberglass pool cost?,' can be linked to at least $1.7 million of his company's sales.

18. Use Google's free tools

Many SEO experts suggest using the free Google Analytics and Google Webmasters tools for your site.These tools cantell you how much traffic you get from Google, which keywords are driving the most traffic, and what traffic is leading to the most conversions.

19. Create local listings on Yelp, Google and Facebook

"If your business has multiple locations, create a listing for each one," says Hamilton. "Build out the listing with rich content — photos, videos and links to your website. Google is increasingly focusing on returning local results, so it's critically important to have your local online presence properly mapped out."

"Most people with local businesses don't know that Google has a page dedicated to their business," adds Joshua Mackens, owner, Tutelary Marketing. Mackens recommends going to Google My Business to find your business and verify it. "Fill out the form completely and exhaust the categories [listing the services you provide]. Most local businesses don't rank well because they haven't taken this small but vastly important step."

20. Get reviewed on Google

Mackens also touts the importance of user reviews on your Google business page. "The more reviews you get on Google, the better. This has a dual effect of raising your ranking and also making people call you over your competitors. It's a big win-win," he says.

21. Make sure your site is mobile-friendly

You should ensure that your website is built on "responsive design," meaning it automatically adapts for optimal display on smartphones and tablets, as well as computers. This may be out of your skill set, but it's important to find someone who can help.

"Google has begun to favor sites that expand and contract to the varying and ever-growing screen sizes of mobile devices," explains Ken Wisnefski, founder and CEO, WebiMax. "If your site is responsive and engages users, they'll stay on the site more, which can lower your bounce rate." (Bounce rate is the percentage of site visitors who leave after viewing just one page.)

22. Study your competitors

"One of the easiest ways companies can improve their SEO strategy is by researching competitors and looking at their marketing for strengths and weaknesses," says BrightHaus's Gilde. "Get a feel for what onsite and offsite SEO strategies they're using and for their social media strategy."
Resources

23. Think of your site holistically

"All your site's content should be relevant and closely associated with other content throughout the site and in line with what your brand represents," says Robert Browne, SEO specialist, HalloweenCostumes.com. "Keep it simple and relevant. If content isn't engaging to visitors from a search engine results page, they'll leave. Lower bounce rates on individual blog posts can have a positive impact on the SEO value they add to the entire site."

24. Don't forget the second largest search engine

"While most SEO efforts are focused on optimizing webpages for Google, you might also think about YouTube, which is the number two search engine on the Web," says Jamie Grenney, vice president of marketing, Infer. "Before investing in content, the first step is to identify the keywords you want to go after. Google Trends lets you filter for YouTube to understand the search volume of different terms." (After entering a term in Google Trends, click "Web Search" at the top of the results page and then select "YouTube Search.")

Videos often get the greatest visibility in Google rankings compared to other forms of content, according to Andrew Anderson of Strategic Web Blueprint.

25. Read Moz's SEO for Beginners Guide

"It's not an exciting read, but Moz is a leading authority on the topic and the advice is solid," notes Ramon Khan, online marketing manager/business development, National Air Warehouse. "It will provide you with the basic foundation to build upon."
Written by James A. Martin