Step 1: If you already have account on the system, open Mail, select Preferences, select Accounts and click the (+) Plus Sign on the lower left corner of the window.

If this is the first time you'll get an option screen asking to select the account type to add - select ADD OTHER MAIL ACCOUNT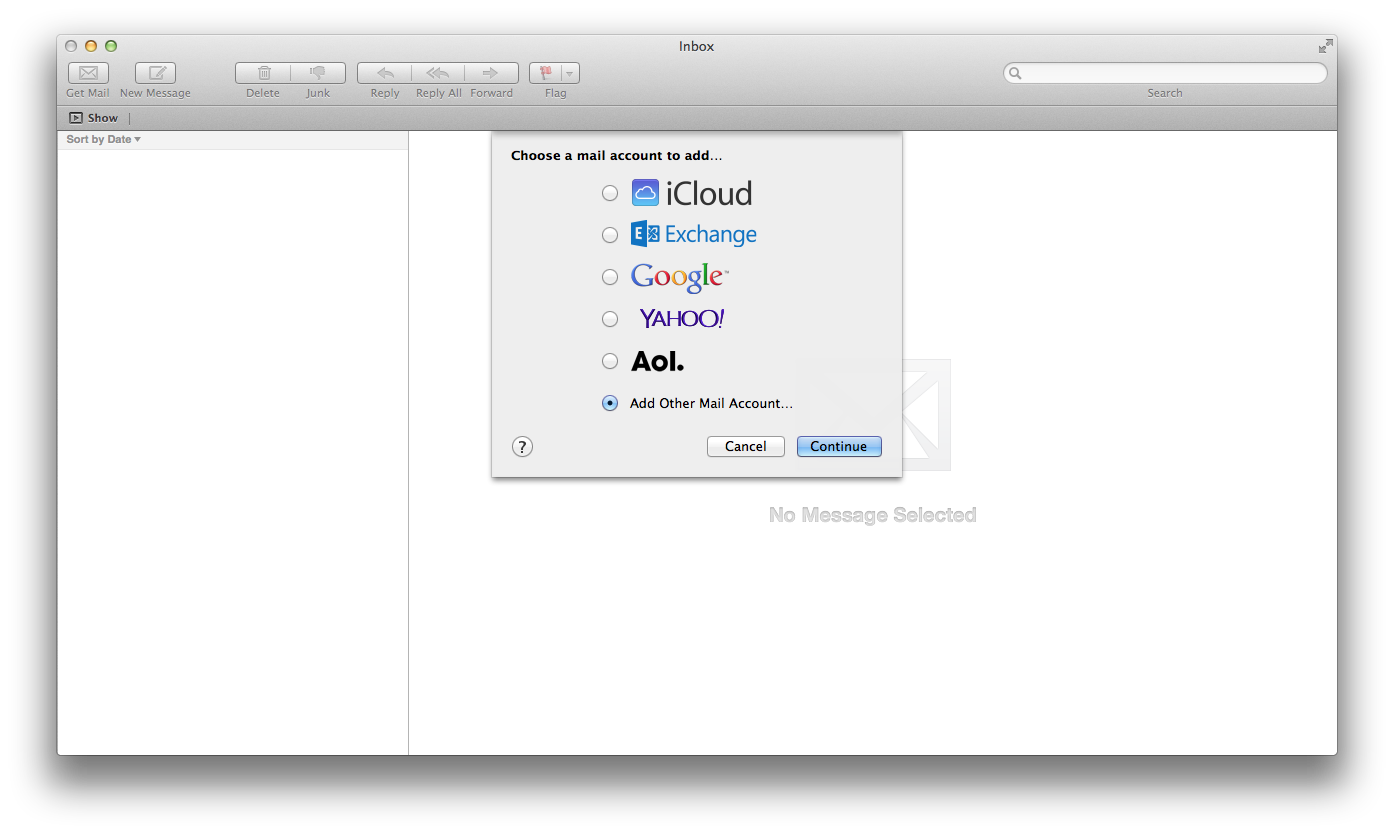 Step 2: Add Mail Account
Enter your NAME
Enter your FULL Email Address
Enter your Password
Click CONTINUE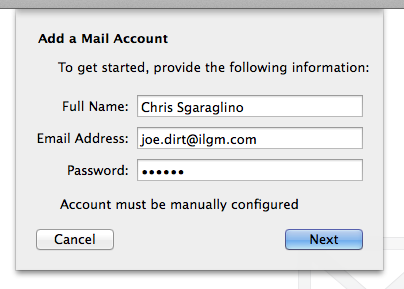 Step 3: It will let you know that you must create this account manually - click NEXT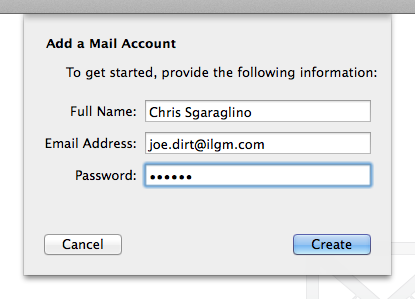 Step 4: Incoming Mail Server Info
Select POP
Enter mail.ilgm.com for the Mail Server
Reenter your FULL email address for the user name
Reenter your Password
Click NEXT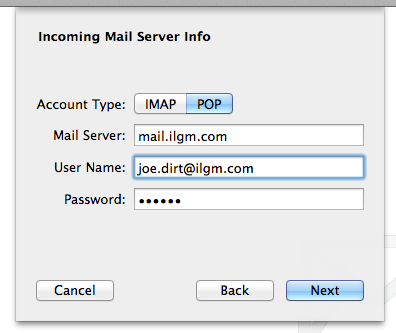 Step 5: You'll get a message stating that SSL is not activated for your account - click CONTINUE
If you require a secure SSL connection - let ILGM know and a certificate can be purchased and assigned to your account.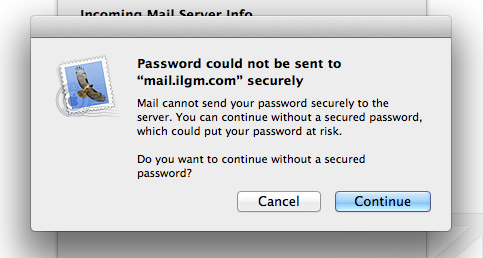 Step 6: Outgoing Mail Server Info

Enter mail.ilgm.com for the Mail Server
Enter your FULL email address for the user name
Enter your Password
Click CREATE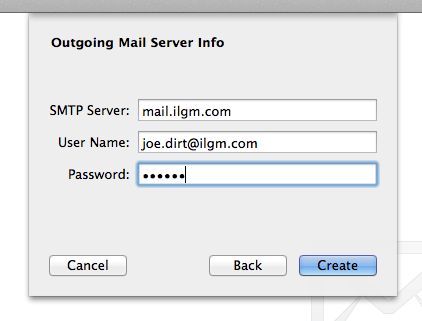 Step 7: Same message as Step 5 - Click CONTINUE.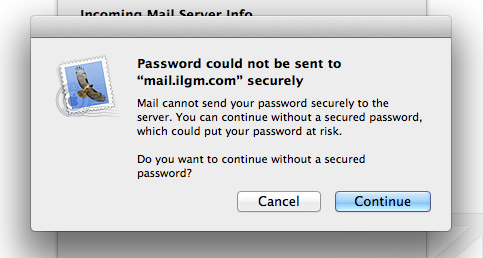 At this point your account is created and mail should be coming in, but we still have a couple of additional setting to apply.
Step 8: Click MAIL form the top toolbar, and click Preferences and select ACCOUNTS and the mail account you just created and select the ADVANCE Tab.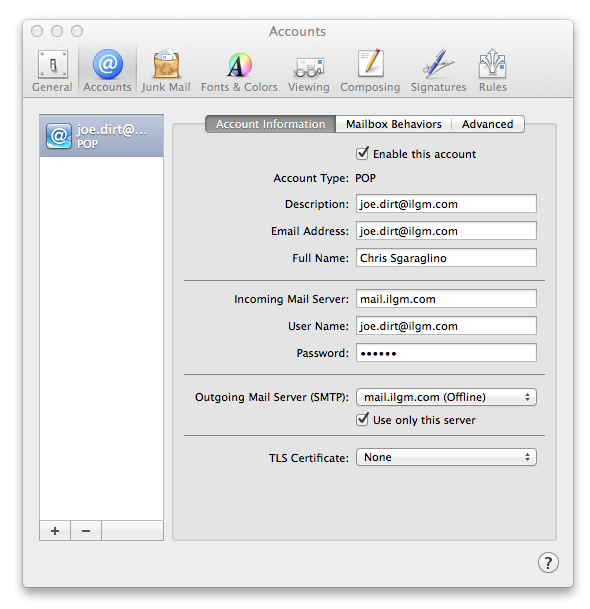 Step 9: Advance Mail Options

Click Remove copy form server after retrieving messages.
Select REMOVE AFTER ONE WEEK
Close the Accounts Screen
Save Changes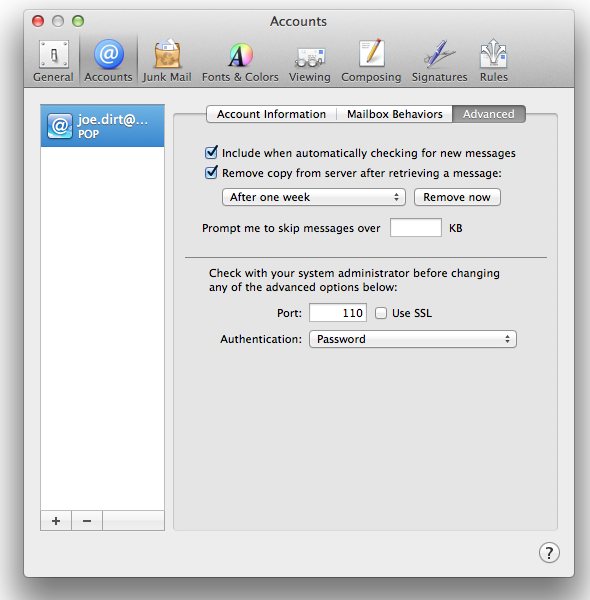 All done!