Have you ever seen the URL on TV Ads that read something like:
Go to www.themint.com/TV1 for your special offer.
In this example TV1 is the "Jump Word" that the marketing company is using to land the user on a specific page and then track the performance of that ad.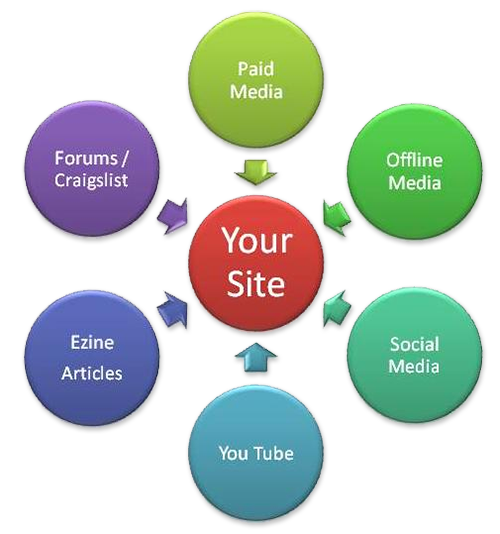 In iControl WebStudio
Jump Words use "words" that you use to share a URL in a short trackable format to land a user on a specific page.
Examples:
ILGM Employment Page: "employment"
http://www.ilgm.com/employment
instead of:
http://www.icontrolwebstudio.com//index.cfm?id=C4A72D42-0E24-8C32-15F14B33B3AD49A8&CFID=11551811&CFTOKEN=77c89d41aebb47cc-B20EF198-C5AA-489E-88707E860921EB92&jsessionid=243052cd3deb107612517b6057ce321a2919


ILGM Facebook Page: "facebook"
http://www.ilgm.com/facebook
instead of:
http://www.facebook.com/pages/IControl-WebStudio-by-ILGM-Inc/156609164381073

This makes the long URLs more manageable and these can be use simply to email someone or even for ads. The Jump "Word" is also trackable in all Analytic Programs, like Google - giving you the ability to track the performance of print ads and other links on and off-line.
Creating and Managing Jump Words

Get your link from the Link Tool in Page Management or by copying the URL from your browser.
Go to BUSINESS TOOLS
Click on JUMP WORDS
Type in your JUMP WORD and past in your LINK
Click Add
Editing Existing Jump Links
Go to BUSINESS TOOLS
Click on JUMP WORDS
Click on the First Letter of the Word you want to change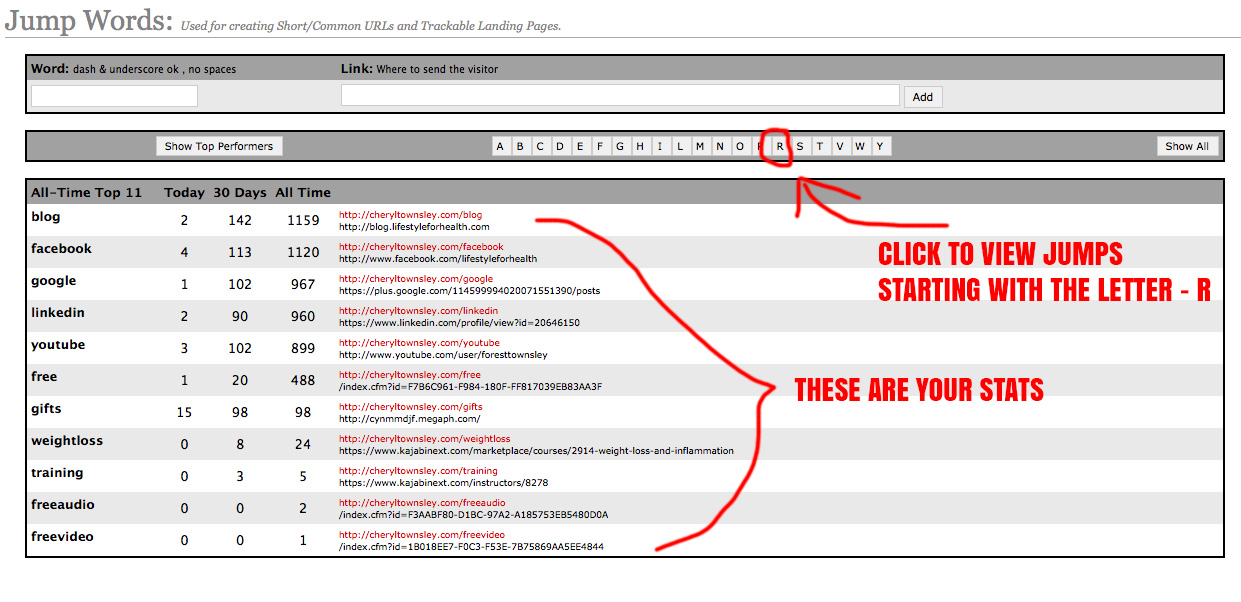 Click EDIT on the Word you want to change

Enter the new LINK
Click Update