In iControl WebStudio there is a module that is called Teasers. And basically Teasers are a short snippet of an article with an image that links to the full article page.
Click here for a live example.
Using the Teaser Module
Here are the basic steps.
Create the Teaser Landing Page (Door Page)
Create the Initial Article Page
Add in the Title, Description and Image for the Teaser
Add the Article Page to the Landing Page
Lets look at each step in detail

(Click on the images below to get a larger view.)

The Landing Page
The landing page is where the visitor will first view - this page contains all the Teaser Information form the Article Pages that you have created.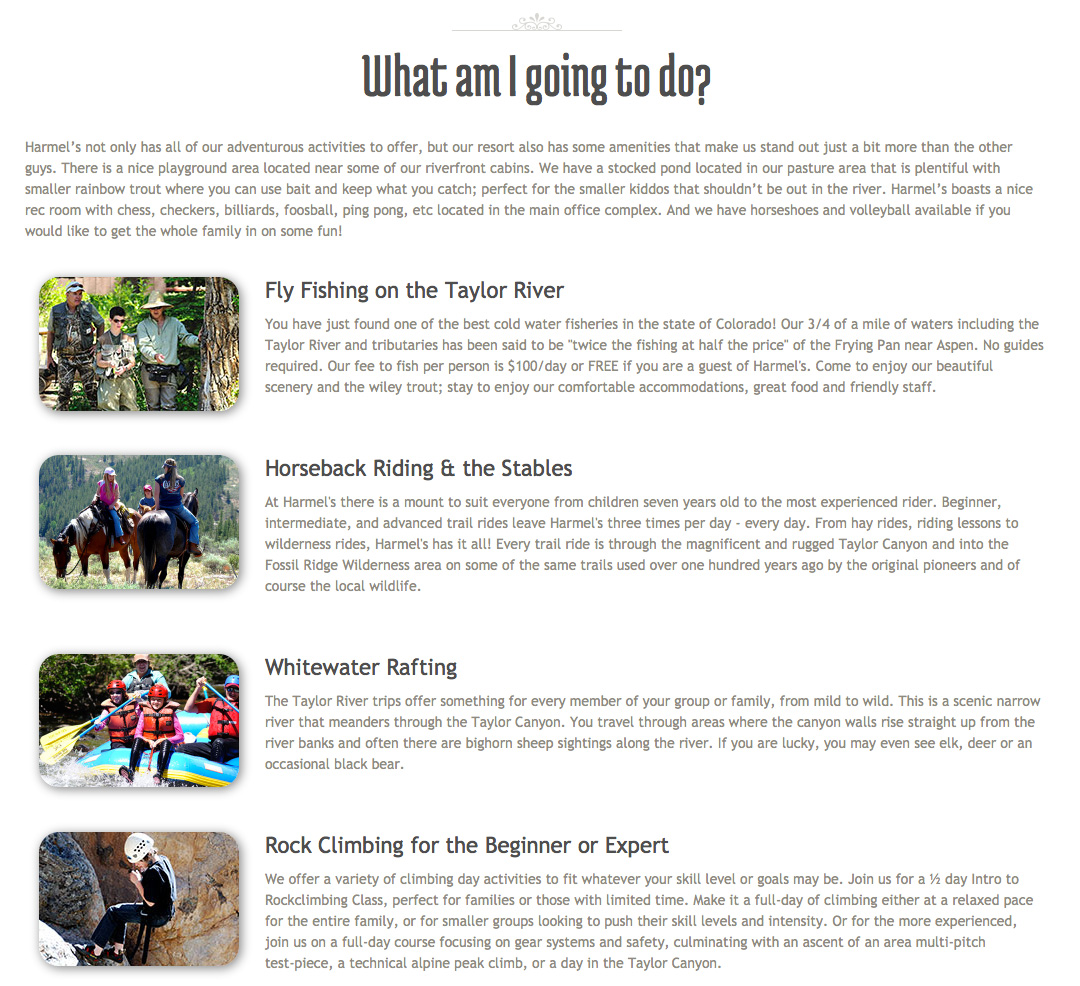 Create the Landing Page, just as you would create any other page. The title heading and the top paragraph are just normal copy that you edit via the page editor. The article teasers are automatically added to the end of the page.
The Article Pages
Create the Article Pages, just as you would create any other page. After the page is complete go to the Page Properties of the new article and open the Teaser Information Section.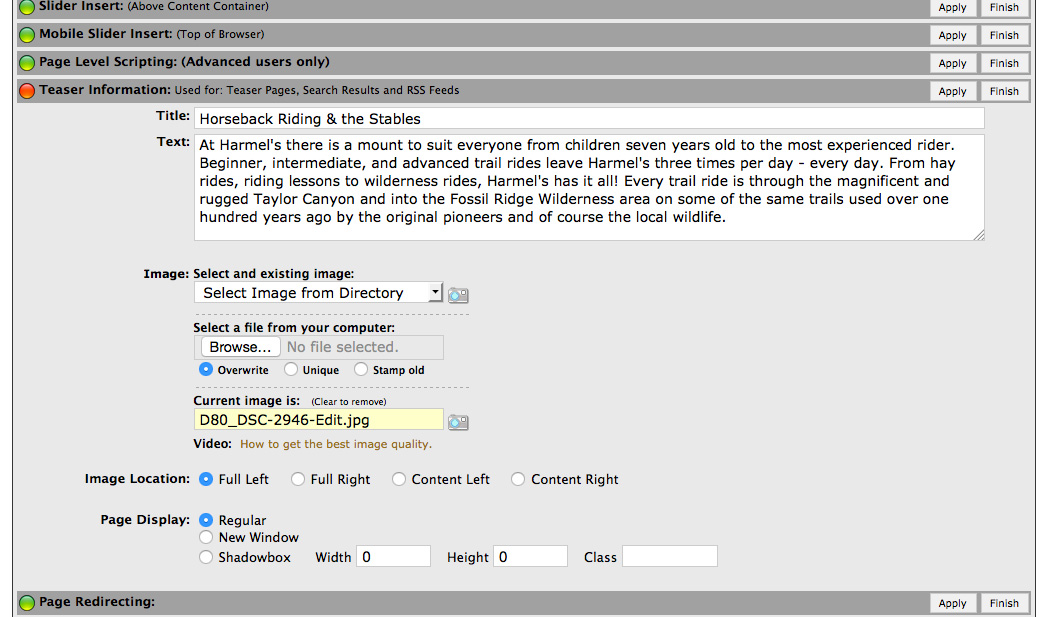 From here you will want to enter the Title, the Description and upload the Image that will display on the Landing Page for this article.
Adding the Article to the Landing Page
Now that you have your Landing Page created and you have a couple of Article Pages created,you'll want to add them to the Landing Page.
On the left side of your admin screen under Page management, click the Teasers Link.

You can have as many different landing pages as you need - but for now - for this demo, click on the Edit button of the Landing Page you need to add Articles to.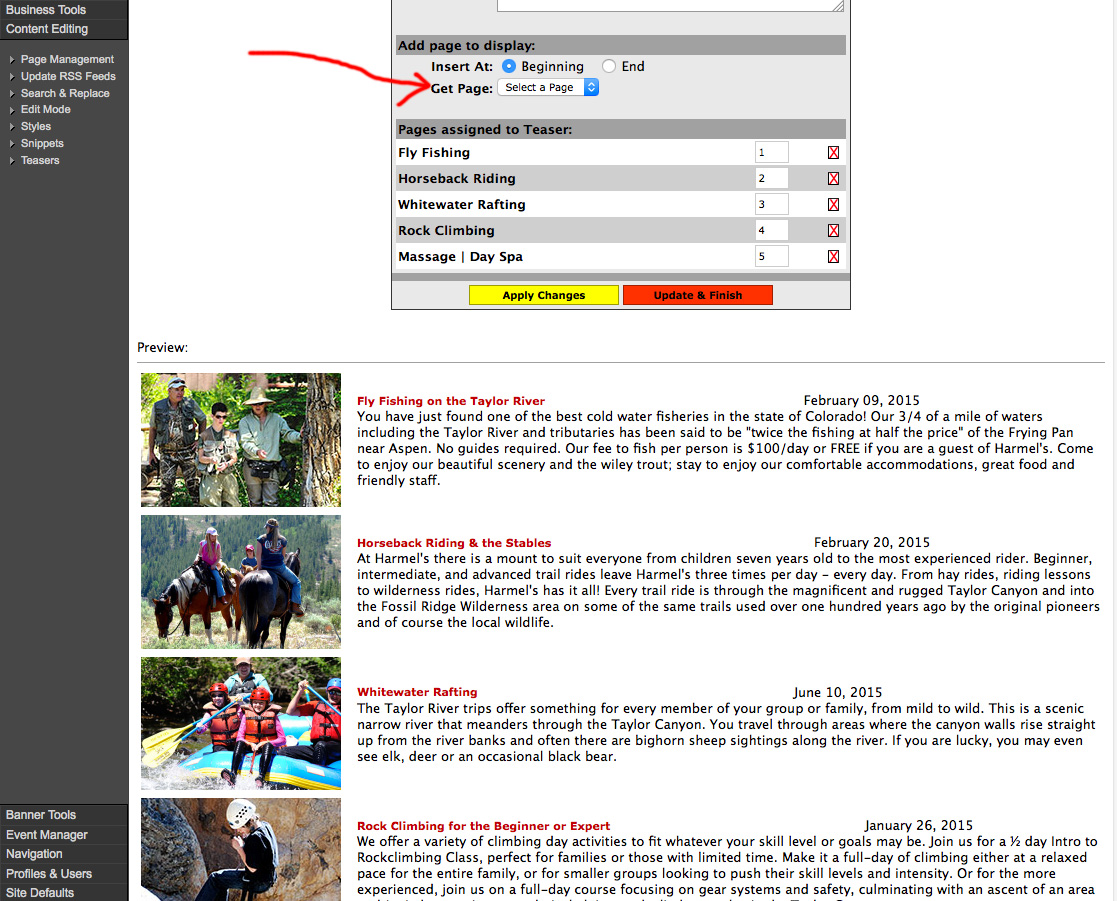 The top half of this form are the defaults and more then likely have already be setup but an ILGM designer - so we'll not worry about those today.
The section that is of most importance is called Add page to display: In the drop-down is a list of all the pages that have NOT already been assigned to THIS landing page and pages that have information in the Title/Description properties. All you do is select the next article to be displayed and the system does the rest.
Make sure that you click Update & Finish when you are done.