According to the inbound marketing website Hubspot, 92% of online sellers polled said that social media is an important part of their marketing efforts. They feel it generates exposure and increases traffic. For marketers who have been using social media at least three years, more than 50% say it has led to an increase in sales.
Twitter, Facebook and Google+ are not passing fads. They are here to stay. Consumers have now come to expect the ability to interact with companies using social media, get updates on products from company posts and read entertaining, useful content provided by businesses.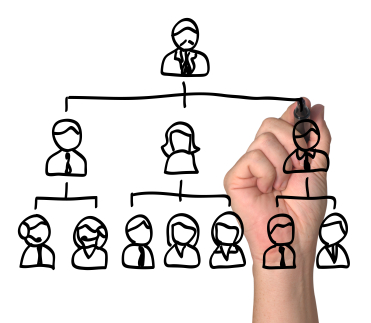 Here is a look at how to make the most of these three crucial social media platforms.
Coordinate First
The better you coordinate names, content and strategy on all three platforms, the more marketing leverage you will have.
First, decide on what name you will use on all three platforms. This makes you easy to find.
Be sure to put large social media icons on each page of our website, at the bottom of each blog post and on your emails. The idea is to get readers to like, tweet and repost your content.
Facebook
According to Kissmetrics, there are more than 110 million Facebook users in the U.S. The average user has 130 friends. He refers products and passes on fun videos and posts to these people on a daily basis. If you're not on Facebook, you are losing out in a major way.
Facebook is an effective B2C platform for small business. It is easy to share unique content like posts, photos and videos with a link. Consumers of all ages, from teens to grandparents are Facebook friendly.
Start by claiming your vanity username, which makes it  easier for followers to find you. Put up your fan page. Then you can start posting.
Post advice about using your product. Add customer testimonials. Re-post interesting news articles from other sources, with a short comment as to why you think it of interest to your followers.
According to DexMedia, the Yellow Page people, videos encourage sharing. You can find a funny one that is relevant on YouTube or even make a short one yourself.
Ask questions about what your customers would like to see in a new product. Ask for feedback about services, products and customer service.
Twitter
Twitter is effective as both a B2B and a B2C platform and a great way to share content. According to Social Media Examiner, by getting active on this platform, you can reach a much larger audience and generate leads. Entetaining and useful posts stand a very good chance of being tweeted and retweeted, extending your reach in the process.
After opening an account on Twitter, upload an avatar and you're ready to start. You can hire a designer inexpensively on Fiverr to make a simple background that matches your other social media graphics.
Twitter works well for a wide range of posts. What sets these apart is the fact that you are limited to 140 characters. With experience, you'll develop skill with the concise art of a tweet.
Good posts are discounts or promo codes just for your followers. Conduct contests to keep people interests. For example, tweet trivia questions. The first person to answer correctly gets a prize.
Get up to speed on how to include graphics, photos and videos in your tweets. This will keep interest high.
Use Twitter as a way for your customers to keep in touch with your customer service department. Tweet information of interest to influencers in your industry. This is a good way to network.
Consistency with tweets is essential on Twitter. It may take months to get a substantial following, but it will grow if you keep it short and engaging.
Google+
Google+ is part of the behemoth Google family of digital services and can't be ignored. An active presence on this platform can help your small business expand its visibility on the Google search engine results page. The platform is effective for both B2B and B2C marketing.
To start, simply sign up for an account. Use visuals like videos, photos and colorful graphics on your page. Make sure your page is coordinated in looks with your other social media and with your website. Completely fill out your Google+ business page. Don't skip any area. The more info you provide, the more solid your company will appear to viewers.
With this in hand, start sharing content. After sharing a post on your page, post it to your communities using your personal profile. Business News Daily points out that when you share a link, it is important to add a personal comment too.
Make your posts easy to read by using bold, italic, underline and bullets. Add images and hashtags. Post business news about your company and information about new products and services. Add posts from around the web that contain useful, entertaining information for your followers. Ask for reviews for your business from readers.
Consistent use of Facebook, Twitter and Google+ will extend the range of our advertising efforts. Your followers can become a loyal band of recruits, spreading the word with work-of-mouth marketing.
By: Chris Sgaraglino