Step 1: Open Outlook and select TOOLS from the main menu.
Step 2: Select NEW from the options.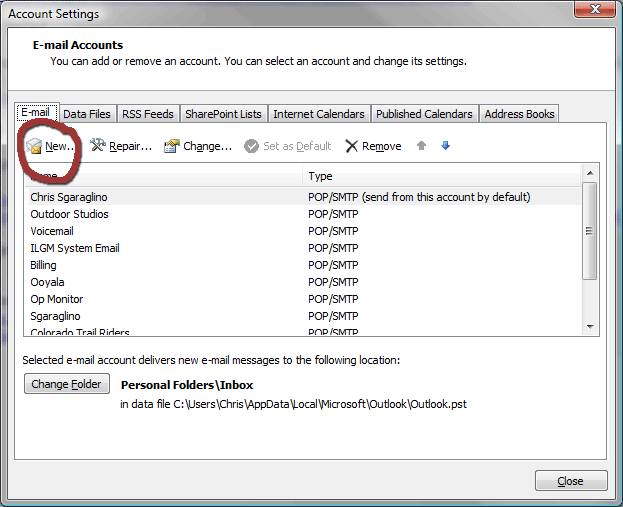 Step 3: Select "Microsoft Exchange, POP3, IMAP or HTTP" and click NEXT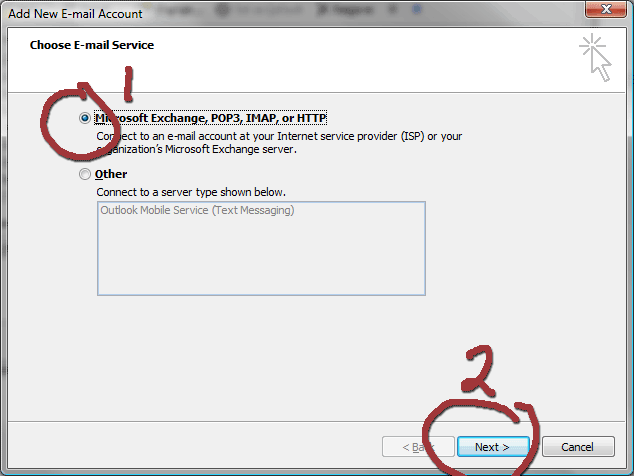 Step 4: Select "Manually configure..." and click NEXT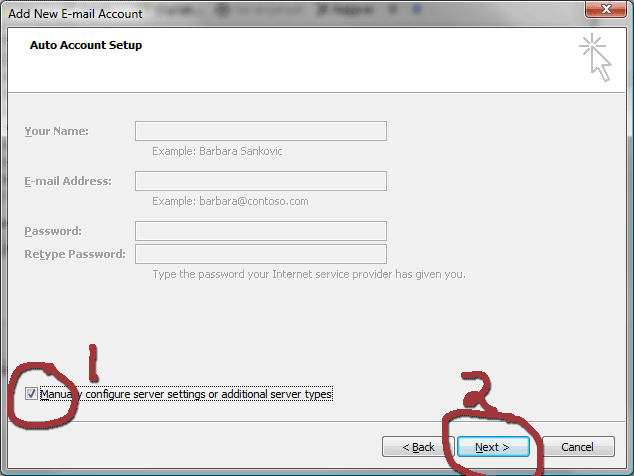 Step 5: Select "Internet Email" and click NEXT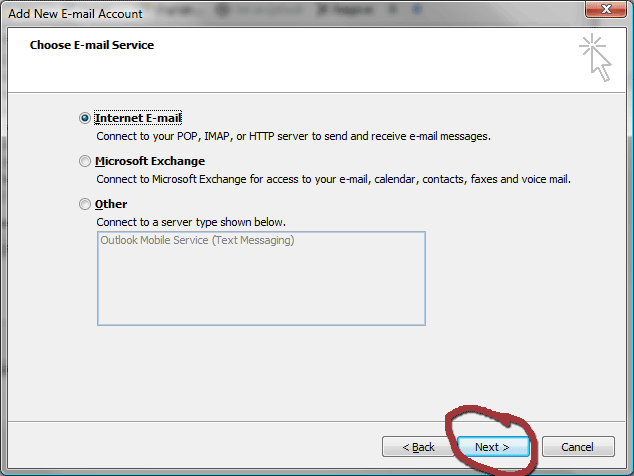 Step 6:
Internet E-Mail Settings (POP3) Screen:
User Information: Enter your Full Name and your E-Mail Address

Server Information: enter mail3.ilgm.com for both POP and SMTP

Logon Information: Enter your FULL EMAIL ADDRESS and your password and then check "Remember Password"
Now click the MORE SETTINGS... button.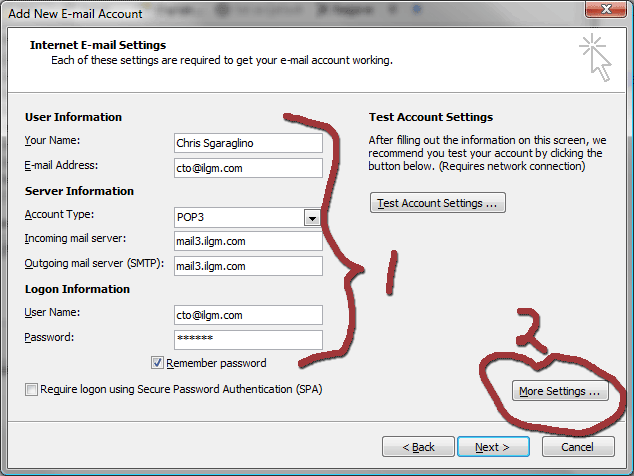 Step 7: On the "Outgoing Server" tab make sure that "My outgoing server (SMTP) requires authentication" is checked as well as "Use same settings as my incoming mail server".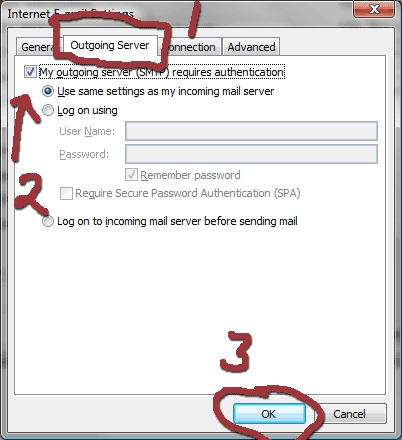 Step 8: Click TEST ACCOUNT SETTINGS to test new settings and make sure all passes
Step 9: Select NEXT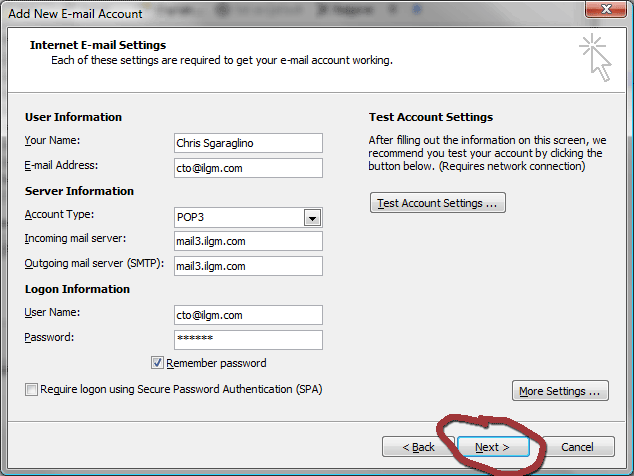 Step 10: Make sure there are no errors and then select NEXT
Step 11: Select FINISH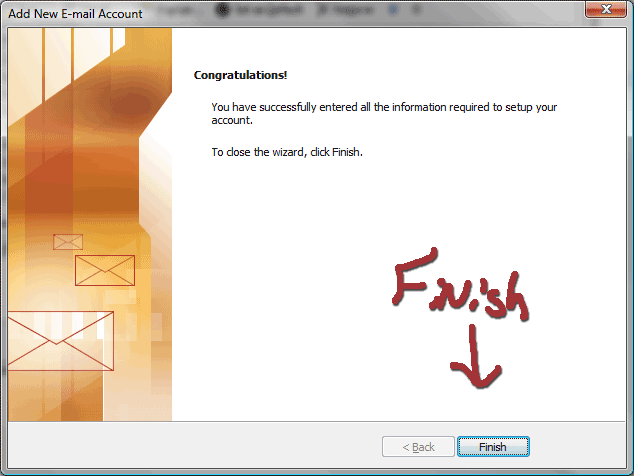 There should be test messages from Microsoft in your INBOX if the test was successful.
Sending Errors
If you are getting a sending errors, this is more then likely due to your internet service company requiring you to use a different outbound port. This article explains how to quickly change that port number.
Qwest & Comcast Require Changes to Outbound Mail Port