This short video shows how to add an IP Filter to your Fraud Protection Suite to ONLY allow transactions from your website and block all other unauthorized attempts.
With the continued hacking attempts from various scrupulous people and countries - adding protection to your Authorize.Net account is a must.
Some of you may have noticed your account suddenly has weird transactions it the Unsettled Transactions area? These may be transactions that "bad guys" have made using your Authorize.net account to verify a stolen credit card number is still valid. Not good at all... Following this video will provide one more hurdle for the bad guys to get through.
Example of fraudulent transactions: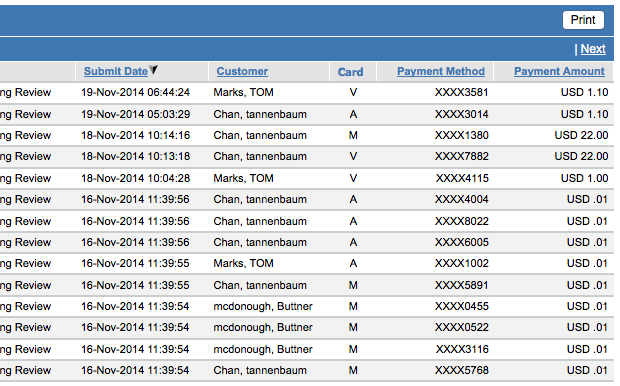 Written Instructions
Submit a Support Ticket (http://www.ilgm.com) and get your IP Address form us.
Log into your Authorize.net account
Click Fraud protection
Click Authorized AIM IP Addresses
Enter the IP Address you were given
Click ADD
Click SAVE